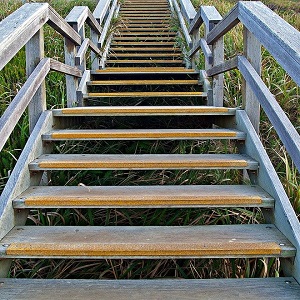 Ever thought of those houses where at the entrance you have stairs big enough that it is reaching to a certain height, well we have seen it and we have been impressed by it. Well either way you will be needing stairs for your home so that you can easily go up and down without any issues.
Well to sum it up we can say that if you are someone who needs to renovate a house or you are going to get the house built from scratch well there are many things to consider and one of those thing are stairs and especially stair stringers steel.
The thing about these stairs are that they have been a popular choice for many people and for many home owners and the reason being they can live on for a very long time, however when it comes to the part of installation well then let us tell you it is not an easy task so we advise that call a professional in this matter.
When you read on about the installation or if you are interested in seeing how it is installed well the first thing would be to do is to see that if it is legal or not. Any professional you hire will make sure that the stairs comply with a building code where each and every step would be of same size that is 175mm.
You should also consider the length of each step which will be almost 1200mm.
When you go with installation process well here are few steps that can be taken to ensure a proper fit of stair stringers steel.
The first thing would be to fit in the bolt down or cast in to the base of stair stringers. You would also need to determine that whether you will be going with bolt down or cast in set. In bolt down you will already have some form of stair made of concrete and if you have nothing then cast in would be the better choice.

Levelling is the most important step that you need to see in this. The thing is once you have bolted down the stairs taking it off again is a hectic thing so make sure that you have levelled the stairs in order for it to be used again.
We should say that there are no shortcuts in this so make sure that everything is in its correct place.
If you have opted for bolt down, it is necessary that you opt for M12 screws and only then you will get it in levelled position and if it is a cast in well then make sure that everything is in place before you can pour concrete over it.
You see that these are only few things from which you can have an understanding that how the installation takes place and how professionals will do it.